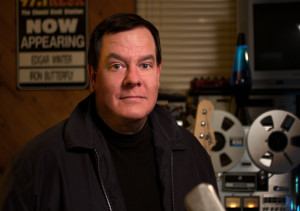 Kent Hartman, the winner of the 2013 Frances Fuller Victor Award for General Nonfiction at the Oregon Book Awards, is both a bestselling author (The Wrecking Crew for St. Martin's Press) and a longtime music industry entrepreneur. His clients have included Elvis Presley Enterprises, America, Lyle Lovett, Hall & Oates, Eddie Money, Pat Benatar, Kool & the Gang, Three Dog Night, and Little River Band, among dozens of other well-known artists. During the mid-2000s he also co-owned Mark Lindsay's Rock & Roll Café with Mark Lindsay, the former lead singer of Paul Revere & the Raiders.
Additionally, Mr. Hartman was for many years an adjunct faculty member within the School of Business at Portland State University. He is also a nationally syndicated radio show producer, having created several successful features including The Classic Comedy Break, Here's Johnny (for Carson Productions), and Comedy Classics, along with a long-running weekly classic hits music show.
Download the Hi-Resolution Photo of Kent.