Don Peake
Wrecking Crew guitarist
So talented is Wrecking Crew guitarist Don Peake that Ray Charles "borrowed" him for the better part of a year in the mid-Sixties, making Peake the only white musician in Charles' incomparable band at that time. Peake went on to add his impeccably tight rhythm playing (and occasional arranging) behind the scenes for a multitude of stars such as Bobby Darin, the Righteous Brothers, Sonny & Cher, the Mamas & the Papas, the Beach Boys, the Monkees, the Jackson 5, and many others.
Bones Howe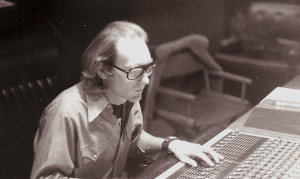 Wrecking Crew producer
Grammy Award-winning music producer Bones Howe spent several decades in Hollywood cutting dozens of Top 40 hits for artists such as the Association, the 5th Dimension, the Mamas & the Papas, Elvis Presley, Johnny Rivers, and the Turtles. In the 1980s Howe became the Executive Vice President of the Music Department at Columbia Pictures where his film credits as music supervisor include About Last Night, Back To The Future, and One From The Heart.
Lyle Ritz 
Wrecking Crew bassist
Today considered to be the world's premier jazz ukulele player, Lyle Ritz actually started his professional life in the early Sixties as one of the most important electric and string bass players in the Los Angeles-based Wrecking Crew. Producing giants like Herb Alpert, Phil Spector, and Brian Wilson simply wouldn't record without the services of the preternaturally gifted Ritz. Still ready to jam on his beloved ukulele, Lyle Ritz lives in semi-retirement in Portland, Oregon.
Top songs include: "A Taste of Honey" – Herb Alpert & the Tijuana Brass; "You've Lost That Lovin' Feeling" – Righteous Brothers; "I Got You Babe" – Sonny & Cher; "Good Vibrations" – Beach Boys.